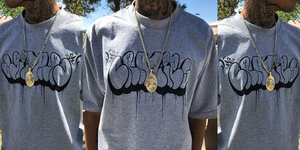 Be True, Take Risks, & Stay Crazy!
Los Crazies is a streetwear clothing brand based out of Las Vegas, Nevada. It is more than just a name or logo on a shirt. Los Crazies translates to "The Crazies". Growing up in a crazy Urban environment, overcoming situations, and transitioning to cars is what started everything. Now, Los Crazies represents and expresses that life style in T-shirts, hoodies, bottoms and even accessories. All having meanings, phrases you can relate to, graffiti, and cool designs.
click here to read more about us.